Cherie Johnson
Cherie Johnson (born November 21, 1975 in Pittsburgh, Pennsylvania USA), is an American actress, author, columnist, executive producer, producer, and writer. She is of African American and Puerto Rican descent.
Johnson first rose to fame at age six when she appeared on Punky Brewster as the fictional character Cherie and the show aired from 1984-1988 in first-run syndication on NBC (National Broadcasting Corporation). Punky Brewster later expanded into a cartoon series ...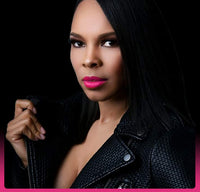 CHERIE'S WORLD PODCAST
You may remember her as the little girl on TV, and now you're invited to learn more about her life as a mom, an entrepreneur, an author, and a movie producer.  Cherie discusses everything on this weekly podcast: Advice for My Sistas, current events, entrepreneurship, relationships, health and wellness...Oh, and she brings some old and friends along for the ride.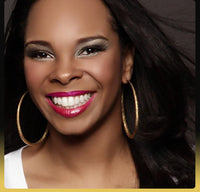 ONLINE COURSES TO LEARN FROM AN INDUSTRY VETERAN
Let Cherie Johnson teach you the fundamentals of working in the entertainment industry.  Cherie offers courses on acting, producing, directing, scene study - to name a few.  If you are interested in a career in film & television--in front of or behind the camera--these courses are a great place to start.
THE CHOICE IS YOURS!
Are you ready to give your body a fresh start? Make the decision to embrace a healthier lifestyle. This affordable wellness program gives you access to meal plans, mindfulness exercises, and access to an Instagram community (group chat) where you can interact with other program participants and Team Cherie J.
BE BOLD & CONFIDENT
While many of us are taught to be humble, I am telling you... if you want to be a REAL BOSS you have to be confident and be bold, it's okay to be border line cocky, just never catty!
IN HER OWN WORDS
"I always hear people tell me that one day all these experiences will help me deal with my soul mate and I will understand why everyone in my past just didn't work out." - Stupid Guys Diary
KIAN - Keepin It All Natural
It's time for a reset! Almost 50% of African-Americans are obese.  We have to unlearn the harmful generational eating habits that are contributing to chronic diseases and suffering in our community.  Changing your eating habits starts with a decision.  When you are ready to start new, healthier eating habits for yourself and your family, invest in a certified nutritionist.  Cherie will teach you how to use food to fuel your physical transformation from the inside out.  Let Cherie help with your reset.
BOOK CONSULTATION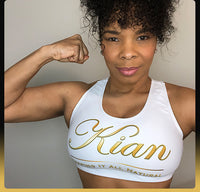 WORK FOR YOUR WINS
I'm sorry, (not sorry) I'm not one of those parents who believes everyone deserves a trophy. Kids need to learn if you want to succeed you have to work for it. That's how you prepare your child for the real world. Everyone's not gonna like you and everyone's not gonna be nice. These are things that I tell my daughter now and I reassure her it's OK, everyone doesn't have to like you, it is more important that you like yourself.